Latest Post from our Facebook Page
The impact of our work in 2016/17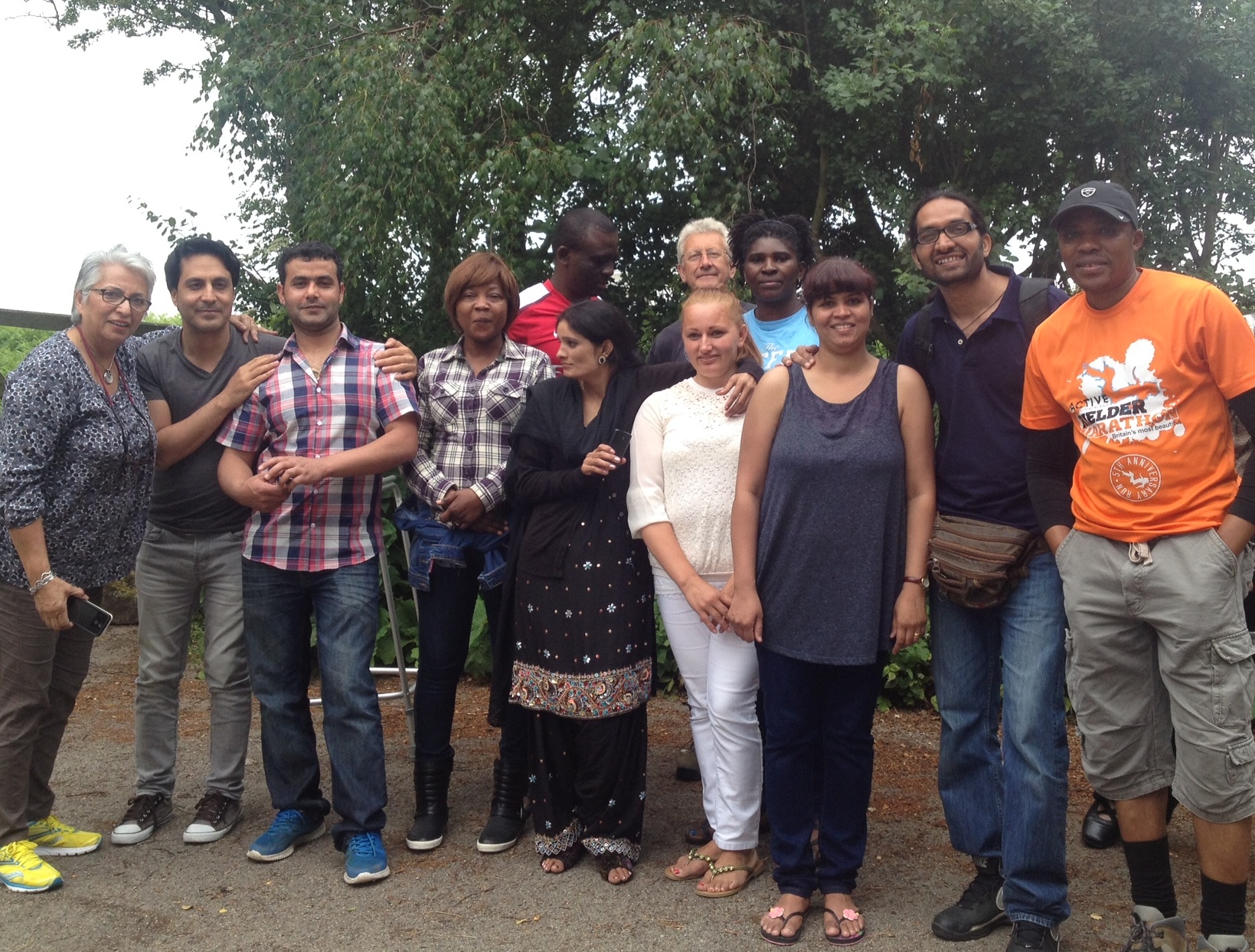 Our staff keep meticulous records of the number of people assisted and each case file is kept up to date. This is a huge administrative task, but vital to the success of our mission. Over the past few years our three part- time case work staff have regularly dealt with over 1000 client contacts each year.  During the 12 months from August 2016 to July 2017 Justice First has worked with 450 individual asylum seekers.  In that same time period Justice First assisted 121 clients to mount their appeals and 60 fresh claims were completed, so far resulting in 22 people being given a form of leave to remain in the UK. Of the rest, 80 clients proved eligible for further legal aid and were referred to solicitors to help them make their representations. Our key aim is to enable asylum seekers to re-engage with the legal process by gathering sufficient evidence to mount a fresh claim. Once this is achieved and the claim is accepted, they have access to legal aid and can be passed on to solicitors. Whilst only a small proportion will go on to be granted leave to remain in the UK, this number has increased recently and this is in part due to the use of Article Eight of the Human Rights Act.  This is of importance to asylum seekers who have children that are growing up and being educated in the UK, as it allows them to argue that their children's right to a family life depends on themselves and their parents being granted leave to remain in the UK.  This is a complex area of law and one for which it is not possible to obtain legal aid, so our staff are gaining expertise through training and through practice in the use of Article Eight to assist our clients.  During the past 12 months just over 50% of the 180 applications made referred to Article Eight and 11 of these have so far been successful. Over the last three years there have been 33 successful cases of clients that have been helped to mount their cases using this section of the Human Rights Act.
Our educational and awareness raising work is also important as this supports both our local fund raising and also the environment and welcome that asylum seekers in our region receive. Our staff provide training, make presentations and lead workshops.  This work includes providing opportunities for asylum seekers and settled residents of the area to meet each other and engage in activities, such as cooking, walking in the countryside, playing football or attending social events together and to learn from each other through social interaction. Whilst it is difficult to keep records of the number of individuals influenced or engaged in this work, we estimate that we reach four to five thousand people a year.
Our staff team also host trainee doctors and social workers from Durham University and Teesside University respectivley. They help the students to gain insight into the problems faced by asylum seekers that will be relevant to their future careers. Our staff also give lectures on these courses.