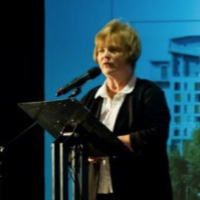 Barbara Hungin
Barbara Hungin was one of the founder members of Justice First and is currently Chair of Trustees.  From 2001 she was a member of a group that ran a Stockton based Saturday morning 'Drop In' for newly dispersed asylum seekers.
Barbara has spent her career in social work and counselling and is also Chair of the Middlesbrough Diocese Justice and Peace Commission.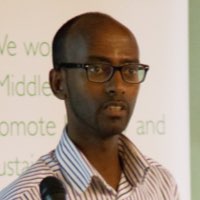 Bini Araia
Bini Araia is a former geologist from Eritrea and following a successful claim for asylum over 10 years ago, has settled in the North East of England. He has set up his own charity (Investing in People and Culture), which also has a trading arm as a way of enabling 'integration through enterprise', and in this way, he works so that people who have been granted asylum get into work, start paying taxes and become full members of the community.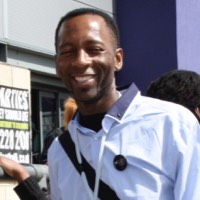 Tresor Bukasa
Tresor Bukasa is a former airline pilot and worked extensively overseas. He is currently service coordinator for the British Red Cross. He holds an ATPL/Masters Degree in International Relations and a MA in Human Rights from Teesside University.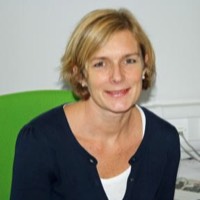 Fiona Cuthill
Fiona Cuthill is currently the Vice-Chairperson for Justice First and has been a volunteer for Justice First since the beginning of the organisation in 2006. Fiona worked for several years as a community nurse for asylum seekers and refugees in Teesside and is now a lecturer in Nursing Studies at the University of Edinburgh. Her research interests are around destitution and migration, and she combines this with her volunteer work with the Mary Thompson Fund.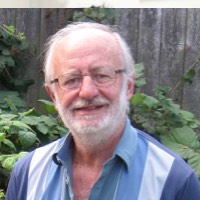 John Fletcher
John Fletcher served as a councillor on Stockton-on-Tees Borough Council for 24years, was Mayor for one year and is now an honorary alderman.  He combines involvement with Justice First (since 2008) with other voluntary work, including service as a parish councillor since 1983.  Before retirement he worked in the Civil Service.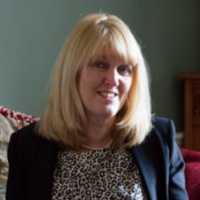 Catherine Ramos
Catherine Ramos is a professional interpreter/translator.  She is a member of the Chartered Institute of Linguists. As a result of her work as an interpreter for refugees and asylum seekers in the Tees Valley and training community interpreters, she joined the Justice First steering committee in 2006. She is a passionate advocate for the rights of those who have been returned to countries where their lives are unsafe, in particular the Democratic Republic of Congo.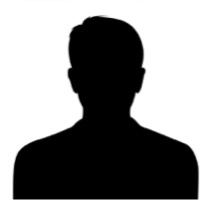 Bill Suthers
Bill Suthers recently retired after over 25 years lecturing in economics at Teesside University.  Before that Bill Lectured at Macclesfield and Manchester in Accounting and Finance.  Bill has also run several businesses locally.  He is also Chair of Middlesbrough South and east Cleveland labour Party.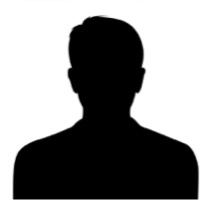 Mike Tomlin
Mike Tomlin was a founder member of Justice First and has been our foundation treasurer until recently retiring from that post.  He is also treasurer of Stockton Unitarian Church and has many years' experience of the voluntary sector through Teesside One World Centre and FRADE.